(405) 321-0303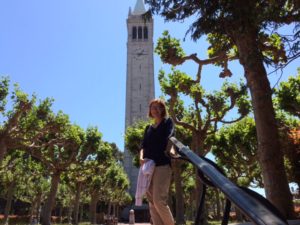 Dr. Terry provides evidence-based therapy and assessment for children, adolescents, adults, and couples who are experiencing a wide range of problems.  Her office setting is designed to be considerate of clients' needs for both a professional and confidential environment while also being supportive and comfortable.  Her therapy approaches are individualized according to each client's needs based on her clinical expertise, which has been developed over years of clinical experience along with her knowledge of current evidence-based treatment.  She has developed expertise in many areas that include, but is not limited to, treating depression and other mood-related problems, anxiety disorders, Obsessive-Compulsive Disorder, ADHD, and stress-related problems.
She also conducts comprehensive testing services for adults and children that include testing for ADHD, Learning Disabilities, Mood and Anxiety Disorders, Obsessive-Compulsive Disorder, and many other psychological disorders and problems.  She enjoys working collaboratively with physicians, teachers, and other professionals in order to provide integrative care for her clients.
Dr. Terry is a Licensed Psychologist who earned her doctorate in Clinical Psychology at the University of North Carolina at Chapel Hill.  She completed her internship at the Eastern Virginia Medical School.  Dr. Terry is a member of the American Psychological Association.  In addition, Dr. Terry is an Adjunct Lecturer in Psychology at the University of Oklahoma and frequently teaches at O.U.
Education
Ph.D. in Clinical Psychology, The University of North Carolina at Chapel Hill, 1988
B.A. in Psychology, Honors Tutorial College, Ohio University, 1983
Internship
Eastern Virginia Medical School
Professional Distinctions & Memberships
American Psychological Association
Oklahoma Psychological Association
Adjunct Lecturer at the University of Oklahoma, Department of Psychology
Martin S. Wallach Award for Outstanding Doctoral Candidate in Clinical Psychology at UNC-CH, 1988